With its small footprint, large bright display and fast USB interface, the RAMCHECK LX memory tester is very simple to use. To test a module, just turn RAMCHECK LX on, insert the DIMM, then press the Start button. That's it! No complicated setup is required. Display screens are informative and simple to read. Of course, more complex user defined test parameters are available for advanced users.
Frequent Firmware Updates
RAMCHECK LX is easy to upgrade! INNOVENTIONS provides frequent firmware upgrades that you can quickly download and install. With its high-frequency test engine, expandable design and powerful test algorithms, RAMCHECK LX gives you state-of-the-art memory testing at a very affordable price. It even includes a PC software package to print/log your test results and store/program SPD information.
Since we've been in business for over 30 years, you're in great company when you purchase from INNOVENTIONS! Thousands of companies worldwide, including most Fortune 500 companies, use our test equipment every day, including the original SIMCHECK tester.
Tilt-to-Scroll Technology for Mobil Devices
INNOVENTIONS pioneered "tilt-to-scroll" technology when Dr. David Y. Feinstein invented the RotoView concept. Modern hand held devices pose the challenge of displaying and navigating a lot of information within a relatively small screen. The view navigation challenge becomes more dificult when the screen is magnified and only a small portion of the information is shown. Another challenge is navigating the screen while the contents are changed dynamically during the view navigation.
The RotoView® Solution
The patented RotoView technology overcomes this view navigation challenge with a "tilt-to-scroll" mechanism. With RotoView, the user can navigate a virtual display containing extensive information by simply tilting the device to the direction of desired scrolling. This easily and intuitively allows for a single hand scrolling. In comparison to the multi-touch approach, RotoView also avoids smearing the display with finger prints and eliminates the problem of inadvertent taps on unrelated links scattered on the screen that will take the user elsewhere.
While RotoView can perform all scrolling activities that are traditionally performed by multi-touch, RotoView integrates well with multi-touch, allowing the user to selectively use both techniques.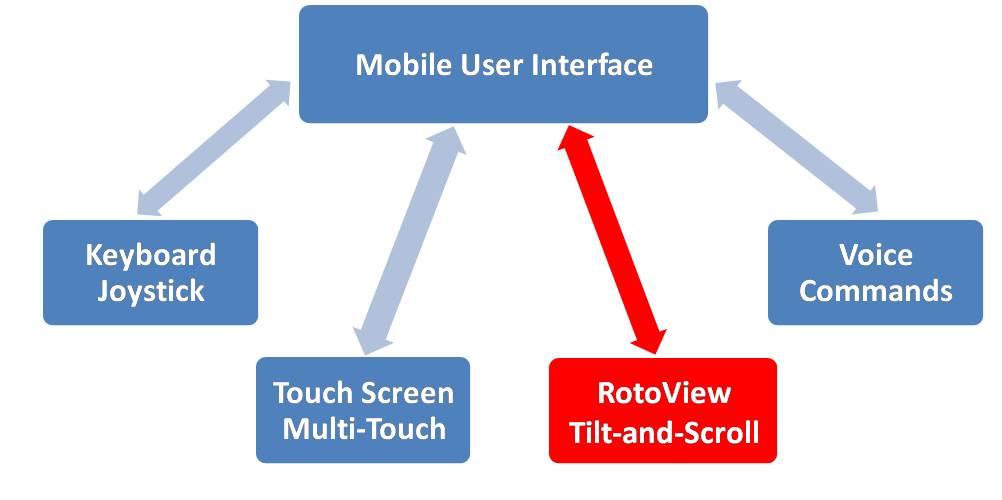 Modern hand held devices now include tri-axis accelerometers and/or gyroscopes, so RotoView technology can be readily implemented in smartphones, tablets, GPS devices, gaming devices, and wearable virtual reality (VR) devices. We have created several proof-of-concept apps, including the RotoView Photo Viewer for Android and RotoView Demo for iPhone. These RotoView viewer apps provide intuitive single hand view navigation that is well integrated with the standard multi-touch approach.
The new RotoView PDF Reader for Android allows you to navigate your PDF pages. This app demonstrates how all your large PDF documents can be easily and efficiently scrolled even when you must use high magnification in order to be able to read the small print of the document.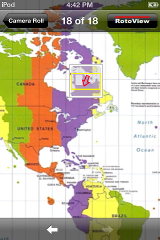 RotoView Demo for iOS magnifies pictures and quickly scrolls them using one hand.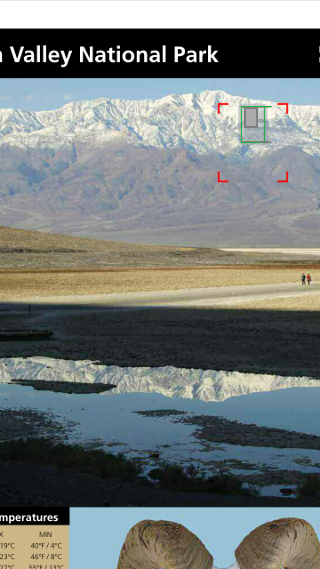 RotoView PDF Reader for Android brings the RotoView tilt to scroll technology to PDF reading.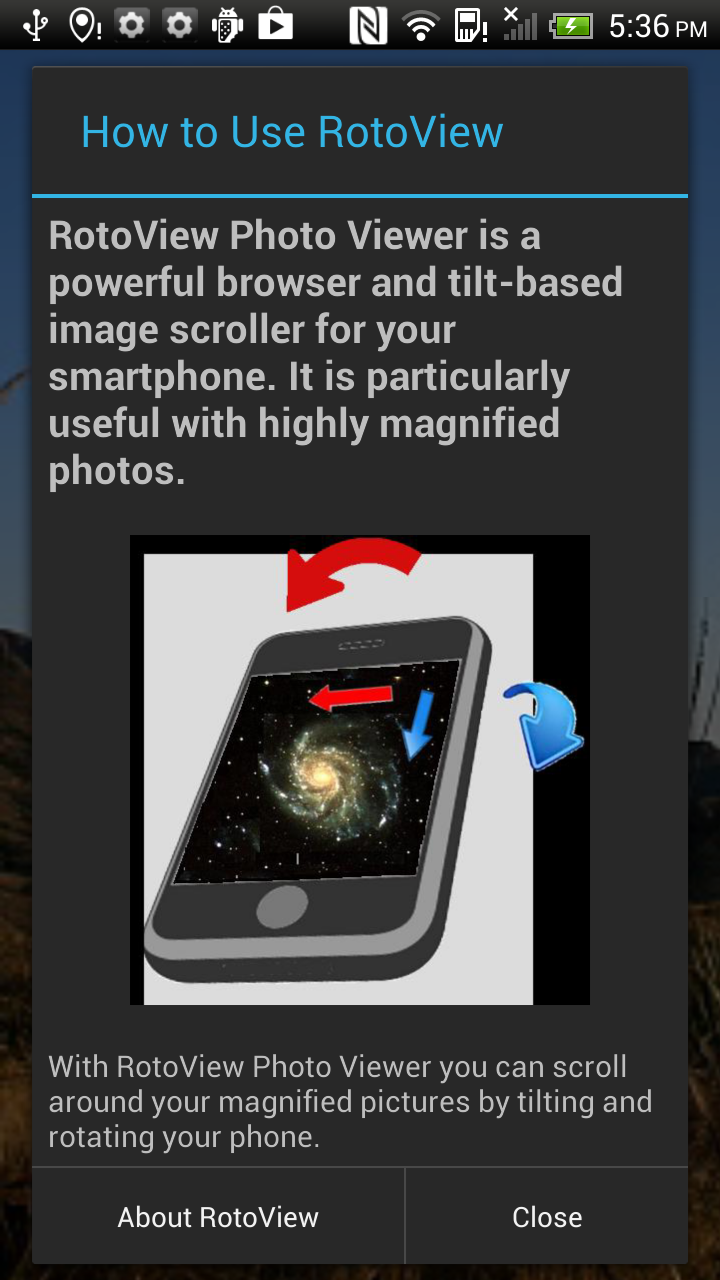 RotoView Photo Viewer for Android is a full feature gallery app based upon RotoView tilt to scroll technology.
Unleash the Sensors in Your Smartphone and Tablets
INNOVENTIONS utilized its accumulated expertise with modern sensors during the development of the RotoView technology to create popular apps for smartphones and tablets. They teach users about the built-in sensors contained within mobile devices and provide advanced data logs, numerous demonstrations and various experiments.
Sensor Kinetics and Sensor Kinetics Pro apps are available for Android and iOS smartphones and tablets. Sensor Kinetic is a free version with over one million downloads. The paid Pro version enables file saving and file sharing, as well as advanced sensor filtering. The Pro version is used by numerous researchers worldwide to monitor kinetic behaviour of various objects and (even) people.
Sensor Kinetics is supported for Android and iOS smartphones and tablets.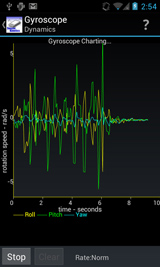 Sensor Kinetics has a chart viewer for every type of kinetic sensor.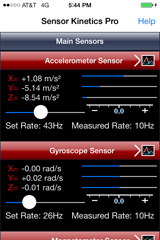 The main screen of Sensor Kinetics for iOS device shows the current readings from the main sensors.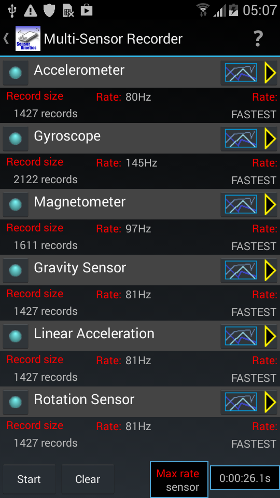 Sensor Kinetics for Android provides a multi-sensor recording that enables the user to simultaneous record any combination of sensors that are available in the device.
Learn more about the main sensors of your device:
---
INNOVENTIONS® Inc. "INNOVATIVE PRODUCTS FROM INVENTIVE MINDS" Copyright © 1984-2016 INNOVENTIONS, INC. All rights reserved. Android is a trademark of Google Inc. Apple, the Apple logo, iPhone, iPod, iPod touch, and iTunes are trademarks of Apple Inc., registered in the U.S. and other countries. App Store is a service mark of Apple Inc. RAMCHECK, RotoView and INNOVENTIONS are registered trademarks of INNOVENTIONS, Inc.